The danger of a fire lingers even after the firefighters are done extinguishing the flames. Removing the danger takes a high experience level and heavy manpower to be completed effectively and within the sensitive time frame. Although you may be a five star housekeeper and clean with the best of them, this is not a task a homeowner should tackle on their own.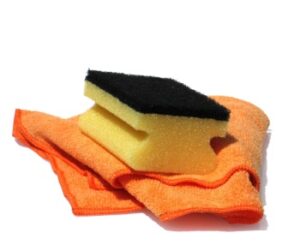 The soot, ash and smoke that remains after the firefighters extinguish the flames can cause extensive permanent damage if not properly handled. Within hours of a fire metal starts to tarnish and appliances begin to yellow. Within a few days of a fire metal starts to corrode, glass becomes etched, and wood furnishings may require replacement. The longer the mess remains the more time the acidic ash has to cause more destruction. A simple wipe down and vacuum won't save you from soot stains and odor retention that can last for years.
It's best to start looking into finding a reputable company that you can rely on now, before the fire and soot, rather than scrambling to find someone trustworthy in the limited amount of time you'll have until you must begin services to keep the damage from getting any worse. Your quick response to call them in can be the line between having to replace a few things, and having to replace almost everything. When choosing a professional, make sure to check their accreditation's to ensure they have the proper training. Without it, you weigh the risk of incorrect methods of cleaning making things much worse. Certifications help to confirm that the provider has the education to support their experience.
So what are these professionals going to about the soot, ash and smoke damaged areas? Protect, clean, and deodorize. Hoping that they were called to action immediately, technicians will work to identify salvageable items and areas from damaged ones. Containment's may need to be constructed to protect any unaffected areas. Severely damaged materials will be removed. A deep thorough soot cleaning will be done to remove the soot from every nook and cranny. Odor sources caused by smoke damage will be specially treated with a neutralizing formula and then sealed.
Cleanable contents may be taken back to the company's shop for a thorough scrubbing. You'll want a detailed inventory of all un-salvageable items for insurance purposes. Here's where that home inventory list comes in handy! (Try knowyourstuff.org if you haven't started one yet!) After all items and areas are cleaned and treated, any necessary repairs can then commence, and you can begin to replace any lost items.
There's a little more about fire damage cleaning on our website.
You may also be interested in what to do if you've had a fire, and all about soot!