What's More Personal Than a Person's Home?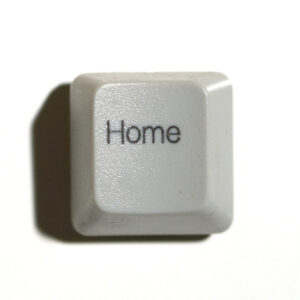 We all hope that we'll never need the services of a professional restoration company. The reality is that you or someone you know will have a situation that requires them. Why should Whalen Restoration Services be the first choice for Cape Cod, MA property owners? Most people want to work with an established company that has a great reputation. They want the company to be licensed and insured, the workers to be experienced and trained, and the best tools available to be used with up-to-date techniques. There isn't a restoration company that won't claim to have all of these positive attributes. Our special difference: Whether the project involves a residential property or a commercial property, our President, Bill Whalen, is tuned in to the needs of the owner.
Bill ensures that all of us at Whalen Restoration Services realize that there is nothing more personal than someone's home. If put in the same situation we would want to be back in our own homes as soon as possible, and we work diligently to be sure that our clients are. Business owners have additional concerns, specifically the expense of being unable to operate the business while the restoration is ongoing. We helped one restaurant owner who had a fire just before a major holiday, and another restaurant owner whose building was hit by a car at the height of the summer season. Anyone who is familiar with Cape Cod knows that being closed during those times would be devastating for business! We also saved business for a hotel where, had we not responded in the fashion that we did, a wedding would have been forfeited. Our timely restorations also saved the insurance companies significantly in all of these cases. Bill's empathy and understanding for the business owner contributes immensely to the successful completion of their restoration projects.
Many of us here at Whalen Restoration Services have homes and families of our own, so we completely understand that it is personal to have us in yours. This business is even family owned and operated. These are huge reasons why we're committed to restoring every residential and commercial property to its pre-loss condition in a timely fashion with quality and courtesy.
Want to learn more about Bill and our office staff? Read on!