Summertime and the living is easy. We can help you keep it that way! Complete these few monthly to-do's and your toes will be back in the sand in no time!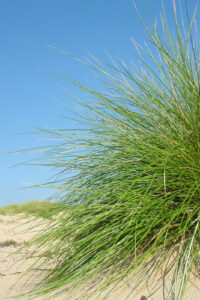 Test all of your smoke detectors and carbon monoxide detectors.
Check for peeling or cracked paint on your exterior walls. South and west facing walls deteriorate the fastest.
Repair any cracks or missing mortar in your brick or masonry siding. You can use fresh mortar or concrete caulk.
Check your roof, inside and out, for cracks, loose or missing shingles, or signs of leaks. Pay close attention to valleys around chimneys, and around vent stacks.
Trim shrubs and branches so that they are not coming in contact with your siding.
Repair your driveway where necessary. Cracks in concrete can be sealed with an epoxy patching material, asphalt can be repaired with an asphalt material, and driveways should be sealed every other year.
Clean your refrigerator inside and out, removing all food, shelves, trays, and old ice from the ice maker. Replace the baking soda.
Printable version: July Home Maintenance