It was last fall that Hurricane Sandy battered the east coast, but we are still seeing pictures today of the damage inflicted and reading about Sandy Relief Fund donations. Pictures portray areas that have hardly been touched since the super storm hit. Community assistance and volunteers are still widely needed and funding is still an issue. Why are we still buzzing about Sandy? Thank Katrina.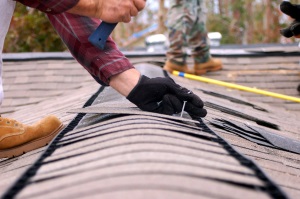 Much of the hundreds of millions of federal dollars provided to the residents of Louisiana after Hurricane Katrina cannot be accounted for. Funds were provided for the homeowner's to elevate their homes above floodwater threat levels with a deadline of 3 years to complete the elevation. Here we are years later seeing the level of homes unchanged. The mass search of receipts to prove where exactly the funds were spent is a headache of a mess. Trying to collect the funds back from non-compliant homeowners is going to be difficult if not near impossible.
By the time Hurricane Sandy devastated New Jersey, those with the power to grant the funds learned from what happened in Louisiana. Planning to release the finds in installments was part of the process of avoiding the mess. This plan involves more support including but not limited to production management, inspections, confirmation of work completion, and then collection. Where more support is required, more funds are required to cover that support. More time is required for the communication between each support system. An estimated 26,000 homeowners will benefit from federal programs upon approval, but these limited funds are approved for specific repairs and it is necessary to ensure that they are used properly.
Even in some of the average covered losses I see within the year, this installment process is present. The urgency to repair after a widespread catastrophe cannot compare, but the steps on how to collect can. If the funds are approved and released upon an agreed scope of repairs, you would divide the services by the payments required to complete them. Once one percentage of the project is complete, application for the payment is submitted. The work is inspected to confirm completion, and then funds are released. In doing this, someone, contractor or homeowner, is covering the cost and then maybe being reimbursed by the insurance company. Although this is a longer process, it protects policy holders from the dangers of fraud. In a large catastrophe situation, it protects disaster relief depletion due to those who don't intend to spend the small amount of available funds as instructed.
Of course, there are other reasons we are still seeing incomplete restorations. These are not limited to insufficient insurance coverage, funding, and property view debates. There were homeowner's blindsided to find that their basic insurance didn't cover flood loss. Neighbors are arguing about view obstruction from house elevation. Many owners have now come to find that they need to completely tear down their homes and rebuild from scratch. Any unattended homes by now that still had water damage would be ridden with mold.
We also still get to witness the beauty within all the devastation. Even back after Hurricane Katrina hit, the growth in the presence of community is grand. With each large disaster, there are still thousands of people willing to help. Disaster relief committees learn from the last catastrophe to more effectively restore from the current. All the talk we still hear and pictures we still see about Hurricane Sandy are a great reminder that homeowners and renters not only need to learn from what happened, but also apply it. This 2013 hurricane season starts on a canvas perfect for another large storm. Plan ahead, review your coverage, and be aware of your risk.